HAPPY EASTER!!


Yeah I know this is late ( 7:43PM ). Blame it on the fact I slept in today. XD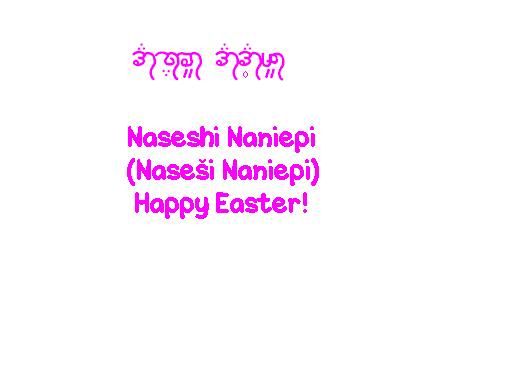 What I'd like to know:



♥

How to say Happy Easter in your conlangs


♥

Whether or not your conworld has holidays similar to Easter


♥

Write it in your pretty scripties or have the Easter Boingies come after you...

Have fun!

_________________



Tobo deu ne lenito sugu? - You kissed a frog?!